This post contains affiliate links.
Q: Did you go through a time where you just felt you'd never make it as a photographer? Like there are too many amazing photographers to even compete, so you wonder if it's worth it?
A: I did not. I never wanted to be a full-time photographer. When I was a senior in college sitting in an upper-level marketing class, I felt there was a hole in the market for an over-the-top, unique, custom portrait experience to capture the love between a girl and her horse. It wasn't being done (that I was aware of). So when I felt God nudge me to start this business, I wasn't comparing myself to a single person because I felt that what I was doing was brand new.
Over the years the market has certainly attracted more photographers, but I still firmly believe there is room for everyone. The more different we all are, the more we will succeed. I still believe God hand-picks my clients and brings each one to me for a reason, so I do my best to stay in my own lane and not concern myself with the "competition" of other photographers. After all, they aren't my competition at all. We are each running a different race.
Q: How you started out/went from doing it occasionally to being 'the one everyone wanted'!
A: This is what I go into detail about in my NEW Advanced Marketing course (click here)
Essentially, I started by knowing exactly who I wanted to serve and what I wanted to do. I spent several years making a consistent effort to market to specific people with a certain message. Eddie Cantor says "It takes 20 years to be an overnight success" and that is so true. There are no short cuts, and nothing is overnight.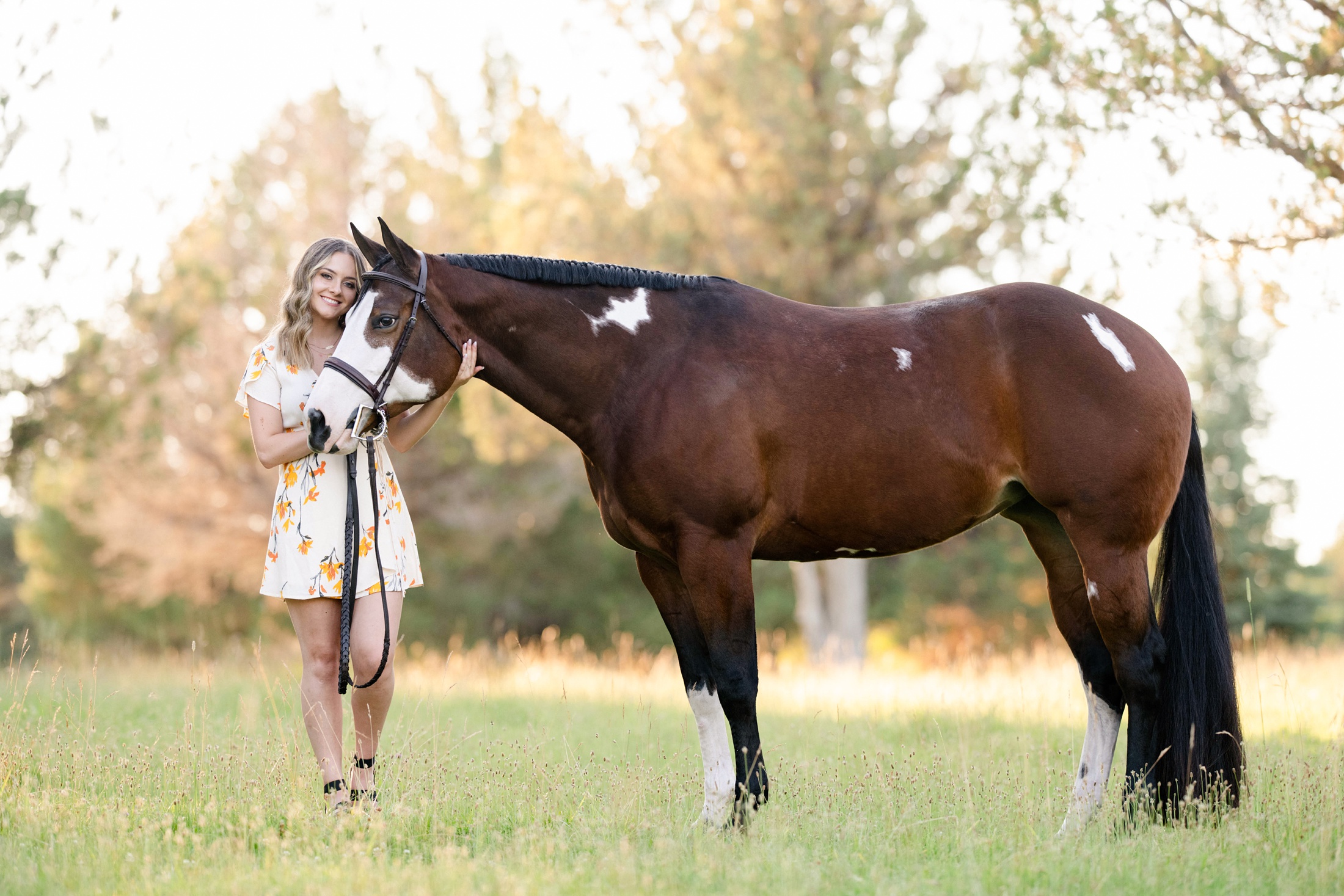 Q: I want to get better with direct light—any editing tips for helping keep some kind of consistency between direct light and more typical open shade/backlit shots?
A: Direct light still scares me! I rarely shoot in direct light because it is difficult to match my backlit work. I think that practice is the key, paying attention to your background colors (I like to shoot against light colors like the sky or light trees), and then editing in a similar manner. The Lightroom adjustments I make to direct and backlit images are very similar.
Q: How do you deal with a shoot if you feel like none of your shots are turning out and you are worried about the quality of pictures that you are going to have to give your client?
A: If this happens frequently, you might just need more practice. I didn't open my business until I was confident I could deliver a consistent product under any circumstance: naughty horses, bad weather, tough locations, changing light, etc.
That being said, I did have one shoot where a storm was rolling in quickly and my girl got hurt mid-session (she fell off) and I decided to come back to re-shoot several months later.
Q: What would your default settings be for outdoor/barn shoots?
A: I shoot in manual, so I will just give general settings.
I usually shoot black backgrounds at f/2.8 and outdoor at f/2.2. I try to keep my ISO as low as possible, ideally under 500. I try to keep my shutter speed high, ideally over 1/1000.
Kelvin settings really depend on lighting situations but I generally shoot around 6,000.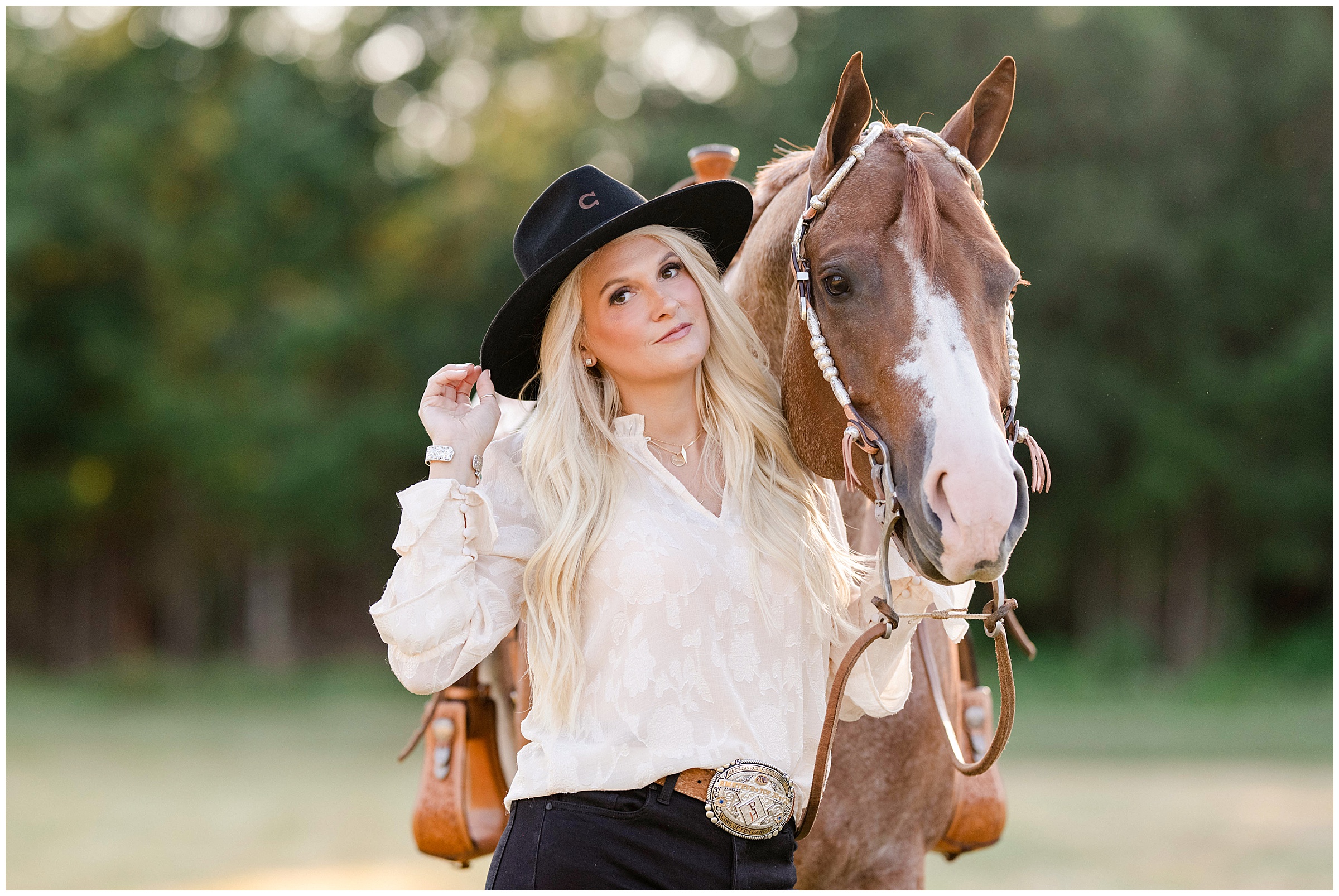 Q: I want to know more about how you use your business to glorify God, and about how to pray for your business to succeed, while also following biblical principles about not "loving money/success".
A: I am certainly a work-in-progress when it comes to this! From the beginning, I have always tithed 10% of my topline revenue. At first, it was because this business was a "side-venture" for me and I felt called to give the first fruits to God. But even as I went full time and this became my sole income I wanted to continue to give 10+% as a commitment to really trust that I believe every dollar is God's and He will bring me the business I need.
Also, from the beginning, I felt a calling to pray for my clients and my business. I pray before all of my revenue forecasting, my marketing brainstorming sessions, and every single session.
Q: How to promote your images to different magazines, organizations and businesses? Such as AQHA, Platinum Performance and Purina Feeds (just as examples)
A: Candidly, I've had the most success when brands reach out to me. But that hasn't stopped my efforts to reach out to them.
I do my best to photograph their brands in my personal work (blog on this here) and then I tag them when I post. I typically curate a gallery of images specifically for them and try to email that to a marketing or social media manager.
Q: Lenses that you use for equines and people? Need sharp/quick lens for equines!
A: I primarily use my 135m.
Click here to see what is in my bag.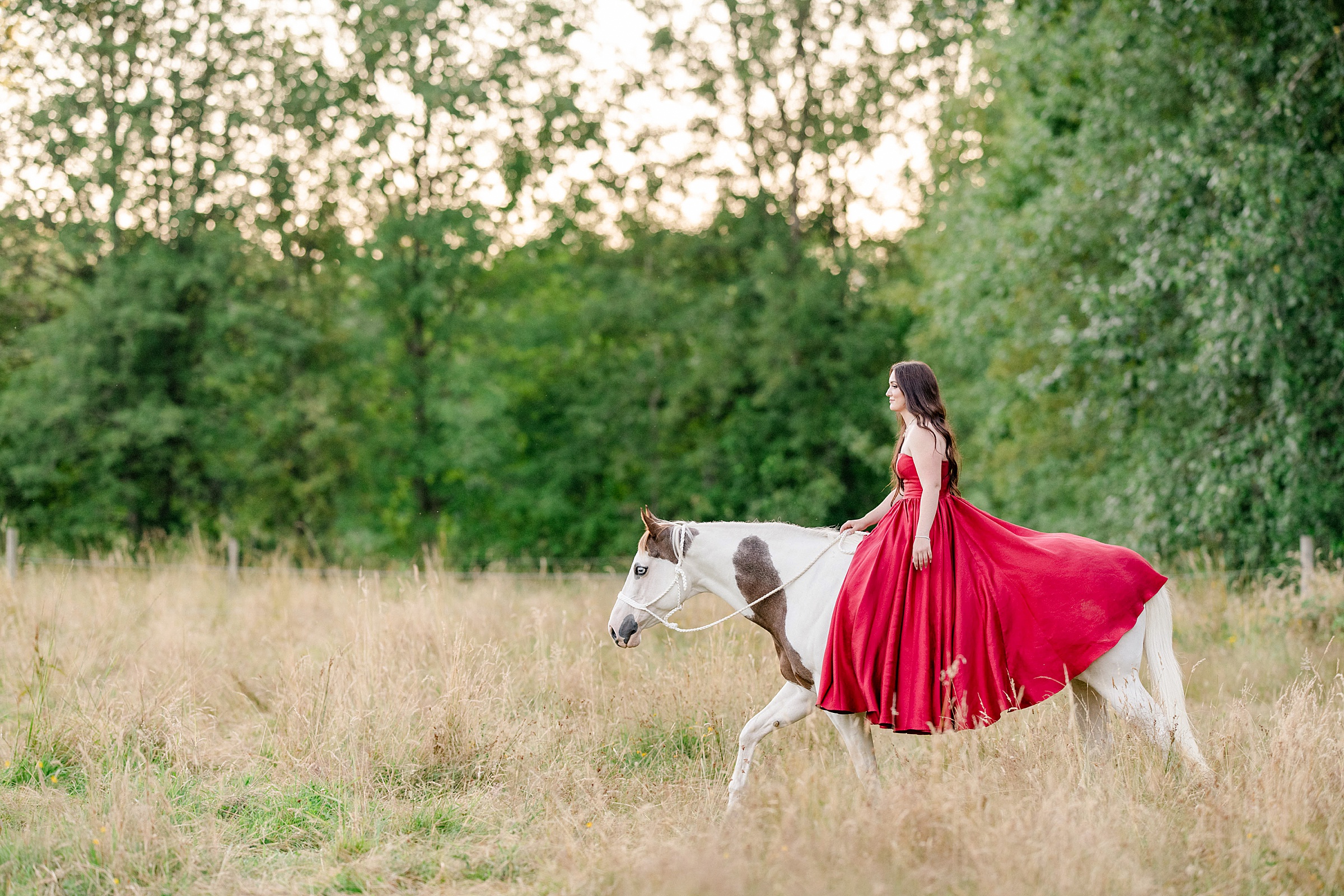 Q: When you would get disappointed that a show didn't book you, how did you overcome that feeling?
A: I don't photograph horse shows, but I certainly understand the feeling when it comes to being turned down for a portrait session. I pray so hard that God brings me the right people, that if I don't get booked for something I give it to God that it wasn't meant to be, and that he has something better/different for me instead!
Q: How do you find creative inspiration when you are feeling burnt out or in a rut?
A: Sometimes I need to work more, just differently (I have a post on unpaid work here).
Other times, I need to WORK LESS. I rarely feel uninspired or burnt out because I'm very good at letting myself take breaks. But sometimes I just need to put work down and go ride a horse for creative juices to start flowing again!
Q: Do you follow up with email inquiries if they don't respond within a certain timeframe?
A: Definitely. I'm not great about this, but I try to follow up in about a week with clients if I haven't heard back. For inquiries, it is generally longer. I follow up with inquiries every couple of months.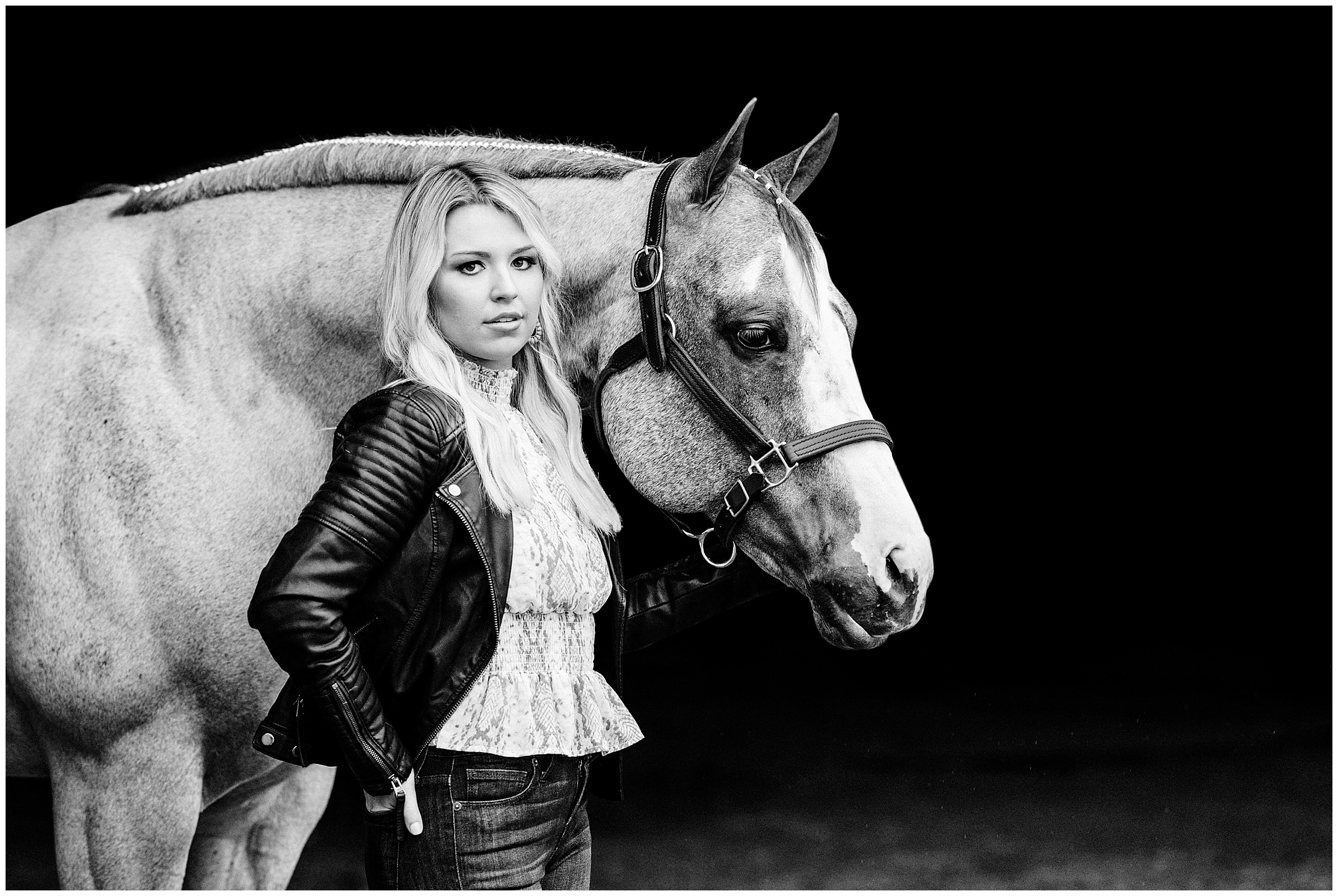 Q: For those who are starting to work with photos, how do you price your service?
A: If you are just starting, I don't think you should be charging. Keep practicing on friends and family and safe places to fail.
Once you are confident in the consistency of your images, it is time to build your portfolio. Once you have a portfolio you are proud of, then it is time to take on clients and become a business.
Click here for the contract I recommend.
Click here for my course on pricing.
Q: When you travel to take pictures in other states, do customers cover your travel expenses?
A: Yes, I charge a flat travel fee to every client on the trip.
Q: How do you get the first customers?
A: I started by practicing with my family and friends. I was a senior at TCU on the equestrian team, so next, I practiced and built my portfolio using my teammates. It grew organically from there from my connections within the equine industry.
Q: How long did it take you to get your big break in the industry?
A: I opened my business in 2013. I feel like I really started to book my ideal clients consistently in 2015. I went full time in 2017.
I can't point to a single moment that was a "big break" for me. The small successes build on each other to create momentum!
Q: When you approach a girl to have them model for you for unpaid work, what does your first message normally look like?
A: I typically ask if they are represented by an agency. If they are, I reach out to the agency to get their rates and availability. If they are not represented by an agency, I ask if they are interested in modeling for me and I give a specific reason for the shoot (i.e. I need a model to test new gear, test new location, to wear items a brand sent me, etc). If they are interested, I start discussing schedules so we can coordinate!
Q: Who did your new website?
A: I did! I have paid for custom websites 4 times now that always break and were impossible to make changes to myself. So now both of my websites are using templates from Davey + Krista (click here to shop their designs!)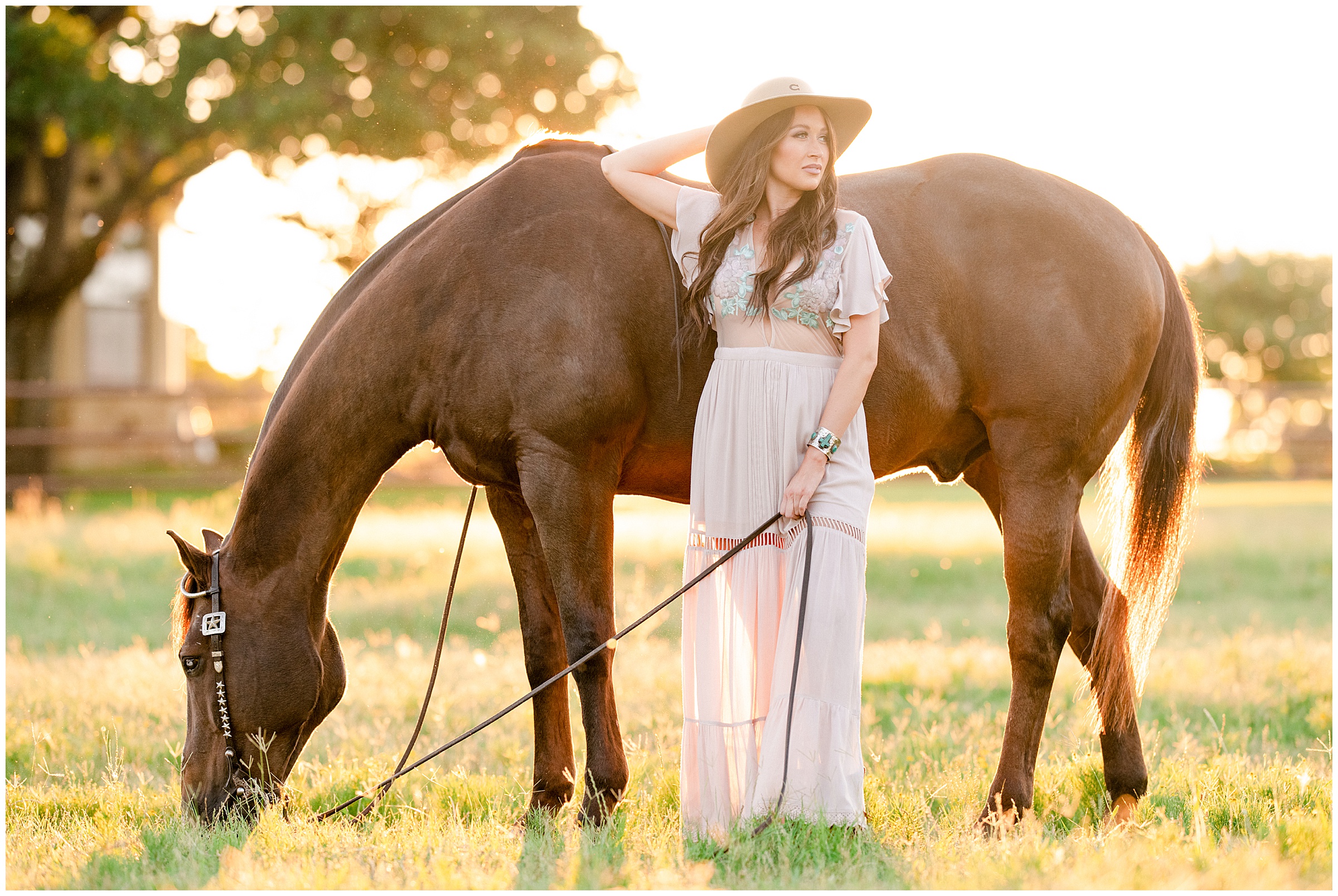 Have more questions? I offer Skype sessions if you want to chat!
Fill out the contact form on the home page to schedule a session.
This post contains affiliate links